How TANITA could work for you!
"KJ Goodhew fronts up": Owner BM&S Imports – TANITA-NZ:
<![if !vml]>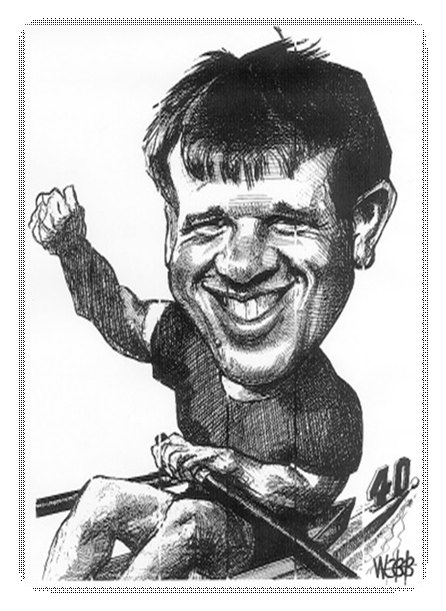 <![endif]>
What's this all about?  I am putting my own "journey" with my TANITA up as just one example of how you can achieve either health, fitness, or sport goals with your monitor.
First, set a goal: Does not matter how modest, whether a 5km annual fun run/walk event, and no matter that you just casually walk or ride to train for it (I highly recommend not to start by running, that is how I started after not running for years, just by building up with long hikes!), then watch all of your TANITA body comp stats improve! Try to find a friend or two or three to do it with, even if that friend is a dog! 😉
Update: Thursday, 21st March 2019:
Posts now run down from oldest to newest!
Long overdue update!
Well! What a difference a year makes. From what I felt was a reasonable effort last year after getting on the Rowing Machine for competition purposes for the first time in about 20 years for the NZ Masters Games, I did okay at that but did not account for the suffering of mostly legs when I switched goals quickly afterward to convert to run up mountains for the Motatapu 15km Miner's Trail Mountain Run. Have to admit it was really tough. Felt the difficulty was up there with some days of pain in youthful rowing days and wondered what the heck I was doing to myself for the whole of what felt like a very short month to become a runner again. Lesson learnt. Sure won't double up different events like that again. But nevertheless, did break the 2 hours by a few seconds on the run (walk, stagger, run!) and did place in the old fellas age-group with a 3rd!
If you scroll right down, you can see a fuller report on the outcomes of that season including Body Composition stats achieved.
<![if !vml]>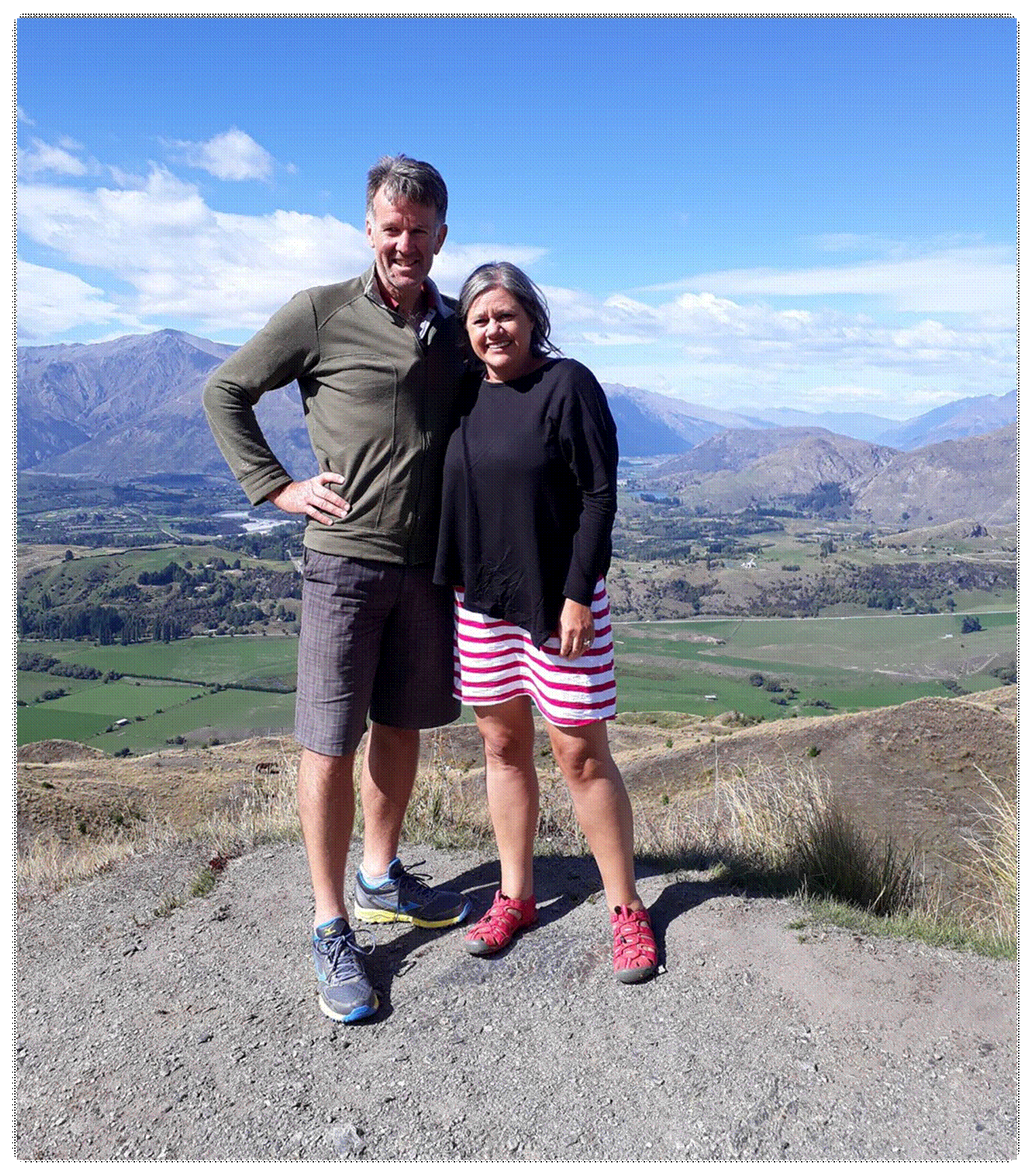 <![endif]>
Photo: Post event R&R: We love our few chances to get upto Central Otago into the Mountains!
"Best laid plans of mice and men" – Robert Burns!
Last March 2018, feeling somewhat cock-a-hoop, having actually made it to the Mountain-race day, and then placing, I had all these intentions of maintaining the shape I was in right through to the next season and then building on it to do a blinder at next year's event (being March 10, 2019, just gone!). Well we can never tell what life itself has in store for us in the course of any year. Upto this March (2019) I had two of amongst the most significant people in my life pass in the space of 9 months (both elderly, good long lives!); Then I smashed my right foot with the worst sprain in my whole life where I actually just saw black for a few seconds and hit the deck rolling on track, getting gravel rash, blood everywhere and on down a bank stopped by saplings to get a month limping before back to very slow jogging; And! … left knee decided to go out in weird sympathy with right foot whereby I have to use hands to push down on it to get up high steps and banks.
Otherwise it was a good year since we did not have another GFC and I didn't get a kitchen sink thrown at me!
These things happen in life, tiz what life is about, for us to learn and somehow grow from. Most of the same things happen to us all. However, I like to think of myself as a rock, and "can handle it", but realise now I was treading water for periods of that past year, "all at sea" as my Gran used to say! Before picking up training again, and going really well before the near broken ankle, I had become too fond of alcohol grief-self-medication I guess, and I was really carelessly over-eating. As you can see in the table below, I lost all the condition of the previous March (2018). By the time September (Spring) had come along and Summer's Motatapu event was popping into mind, I had gone from previous race-day weight of 81 kg and 21% BF to one day hitting 90 kg and 26.9% BF. Wow! I had not hit that weight level in years, since when I was body-building, but my BF back then was down in the buff "teens" and sometimes single figures %-wise (8%!). 
So, the prospect in mid-September of carrying an extra near 10kg up a 900m mountain track next March was shock treatment time.  September saw immediate one month ban on booze. Dramatic cut-back on carbs in diet and much more green-veg.
My TANITA Body Composition progress:
Race-day March 2018 to wake-up call September 2018
RD-953

"Supreme"

Race day March 2018

"Wake-up"

September

2018

<![if !vml]><![endif]>

21.3%Setting # 2: "Standard" mode not "athlete"!

26.9%

"Standard" mode not "athlete"!

<![if !vml]><![endif]>

61.05

<![if !vml]><![endif]>

56

<![if !vml]><![endif]>

-

<![if !vml]><![endif]>

44 years

<![if !vml]><![endif]>

10.5/60

12.5

<![if !vml]><![endif]>

81.7kg

88.9kg
NB: I cannot remember why I did not record the full spectrum of "body comp" values in September, perhaps can be said these were the biggest concerns at the time. The one to me of most "health" concern is the visceral fat (belly) value of 12.5 in September. The TANITA "guide" states that a "VF" of over 12 is the precursor to increased serious health risks. I do not think I have ever (in 23 years) been 12 or over on this measure. In this past 5 months I have found it most stubborn to get it back down just 2 points to get back into the healthy "safer" range of 12 and below!
March 2019 outcome:
Race-day 10th March I got down to 82kg race-weight, commonly 80kg dehydrated after training runs, around 8 kg weight off in 5 months and down to 20% BF: With a simple calculation this percentage BF change is equal to just over 6kg body-FAT removed. From September to first week March, that is average of just over a Kilogram per month of lard removed not carried up the Mountain! This rate of bodyfat loss happens to be close to 0.25kg/week
Was near 4 minutes quicker than 2018 but placed 6th (dropped from 3rd!).  The "old-fellas" category got tougher this year! 😉
In all, with significant life events referred to (above) I think I did alright.
Crossing fingers that "life" is a little kinder this next year so that I can roll on current condition right through to next season's build-up to launch from a much better platform than the previous 2 years. That's the goal again anyway!  
____________________________________.
NB: For sustainability of weight-loss:
Research indicates that a rate of 0.25kg/week or less is optimal. Research points to weight-loss that is too rapid, above this rate, generates reactive bounce-back by the body. The body will not be "re-programmed" by too fast loss, and as soon as you drop your guard, your stringent resolves, the unwanted will quickly go back on!
My TANITA Body Composition progress:
Race-day March 2019
RD-953

"Supreme"

Race day March 2018

"Wake-up"

September

2018

Race day March

2019

<![if !vml]><![endif]>

21.3%

Setting # 2: "Standard" mode not "athlete"!

26.9%

"Standard" mode not "athlete"!

20.2%

 "Standard" mode not "athlete"!

<![if !vml]><![endif]>

61.05

60.5

<![if !vml]><![endif]>

56

55

<![if !vml]><![endif]>

-

-

<![if !vml]><![endif]>

44 years

45

years

<![if !vml]><![endif]>

10.5/60

12.5

10.5/60

<![if !vml]><![endif]>

81.7kg

88.9kg

81.9kg
March 2019 Result:
114 KERRY JAMES GOODHEW (#3156) 01:56:32 60+ (6) Male (72)
https://www.sportsplits.com/m3/event?c=34&r=1138&e=4&le=4&cat=60%2B&gdr=Male
___________________________________________________________________________________________.
Order Your Success (TANITA) Today!
Get on track to Your health-fitness goals TODAY: Choose Your monitor: Email me Your ORDER now:
<![if !vml]><![endif]>

TANITA UM-041 "Basic"

– Red only

KerryJamesG's deal today:

$47.47

NB: RRP $82.82

Perfect for beginners or travellers with essential bodyfat % and body-water%. Has TANITA exclusive "healthy range" indicator. Tells you where you have to get to, to be or stay healthy.  Ideal monitor if you are new to this technology or on a tight budget; Or to educate young adults on healthy attitudes toward weight and weight-loss. You can be heavy according to weight or BMI but be healthy in terms of bodyfat %!!! Light and small, ideal to travel with to keep yourself somewhat on track when away from better habits at home!

Order UM-041

...to email us your order: State your name, address, phone number, and colour choice if applicable. My reply will have payment instructions for you!

<![if !vml]><![endif]>

TANITA UM-075 "Jenny"

KerryJamesG's deal today:

$67.67

NB: RRP $89.96

Incredibly popular near on 15 years. So much so it has been supplied to clients of high-profile weight-loss companies. It has an outstanding feature list for its budget-price affordability. It is really inconceivable all that you get in "BIA" technology for less than $100. Along with the "basic" BF/BW measures you get your "Muscle Mass" and "Visceral Fat (belly)" measured: These are very important health measures that you can read about in the manual's "user guide". UM-075 also has "Athlete Mode" setting for improved accuracy on all measures on this model for "recreational standard athletes". This is another ideal monitor for those on a budget, or new and easing your way into such technology, or want just a basic body composition assessment for health and weight-loss, or to achieve Personal Best improvements in "weekend-warrior" physical pursuits.

Order UM-075

<![if !vml]><![endif]>

TANITA RD-953 "Supreme"

– choose white or black

KerryJamesG's deal today:

$367.67

NB: RRP $500.00

Simply the best health, fitness, weight-loss tracking monitor ever made for the average user to serious athlete to get you where you want to be with your life and keep you there. "Your health is your wealth". Track results on your monitor or view on your smartphone or other compatible devices to see tables and graphs to track success over time. With several amazing new measures and features that nothing else in the world can compare to:  This "Supreme" befits its name. You cannot help doing yourself and your family a big favour owning one of these.  More info: tanita.asia/rd-953 (click on video when there!)

Order RD-953

<![if !vml]><![endif]>

TANITA

RD-545 "Segmental Supreme"

KerryJamesG's deal today:

$799.95

NB: RRP $919.00

With intense detail, accuracy and capacity never achieved before in consumer (home-user) "BIA" technology, RD-545 gives the serious athlete an ultimate tool who has made up their mind to leave no stone unturned:  With this you can realise your absolute best performance potential, drilling down into what your body is made up of with separate measurements for each limb (each leg, each arm) and a specific trunk measurement, all made possible by TANITA's exclusive multi-frequency bioelectric scan technology. Promotes muscle balancing important in bodybuilding and can be a key to avoiding injury in high performance sport, or to measure and aid recovery during physical therapy. As per the RD-953, "545" sports several new measures never before seen in a "BIA" monitor that add to a now amazing plethora of highly motivating measures, that nothing else in the world can match! More info: tanita.asia/rd-545  (click on videos when there!)

Order RD-545
___________________________________________________________________________________________.
 Below here was ancient history
I have archived my "diary" going back years that was here since if you came across it and were not a fanatic like myself I felt it could have been more off-putting than inspiring. I may do a separate page sometime if I sense there are other "lunatics" who may be interested in such extreme "analysis"!
_____________________________________________________________________________________________
_____________________________________________
Latest Diary entry below is, Wednesday 11th July 2018: (scroll below tables!)
My TANITA Body Composition progress:
RD-953

"Supreme"

Race day

2014

November

2017

December

2017

January

2018

Race day March 2018

<![if !vml]><![endif]>

18%

Setting # 2: "Standard" mode not "athlete"!

25.7%

"Standard" mode not "athlete"!

23.1%

23.5%

21.3%

<![if !vml]><![endif]>

64.4 kg

60.2

62.1

60.65

61.05

<![if !vml]><![endif]>

No data

45

51

49

56

<![if !vml]><![endif]>

58%

52.3

52.5

52.1

-

<![if !vml]><![endif]>

42 years

57

48

50

44

<![if !vml]><![endif]>

8 /60

12.5

11.5

11.5

10.5

<![if !vml]><![endif]>

84.9 kg

85.25

85.00

83.4

81.7kg
Performance progress: "measuring sticks"!
Diary:
Most recent at top: Scroll straight to bottom if you're a first time read!
Wednesday 11th July 2018:
Well there was NZ Masters Games indoor rowing competition on 9th February and then it was straight into training for running for the Motatapu "15km Miner's Trail Mountain Run" on 10th March.
<![if !vml]>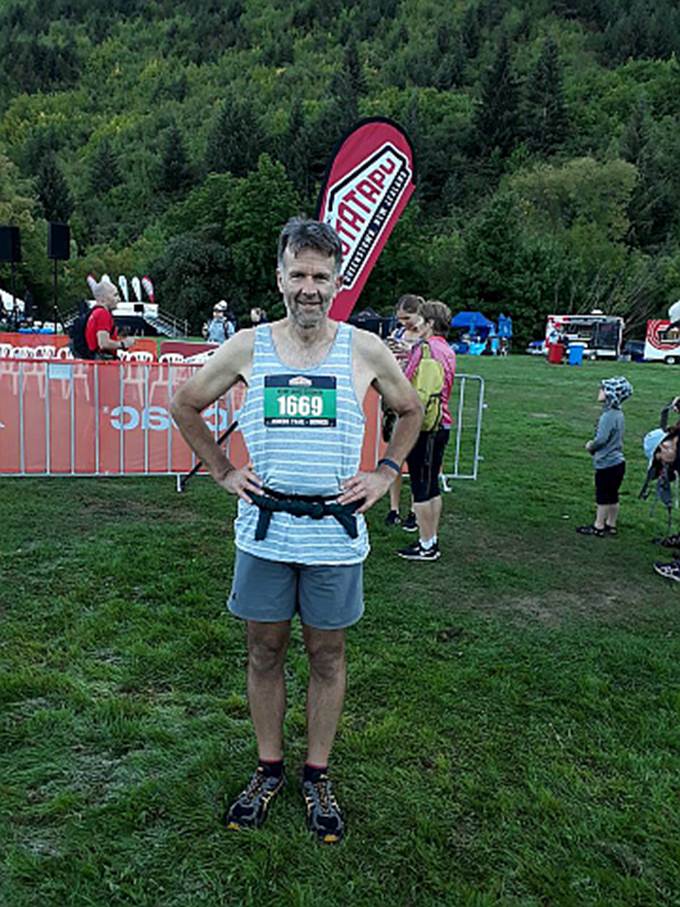 <![endif]>
A couple minutes to start-time
From competition day to competition day then taking a much needed holiday (18 months since last one!), then back to a hectic start to the business year, followed by my mother passing (one of those facts of life none of us will escape!) and then winter arriving with colds and flues, it has been hard to get back here to show how things turned out. Better late than never! ;-)
At today's date, still struggling with tail-end (hopefully?) of an energy stealing chest virus, I feel I've lost my fitness gains of summer having done little 4 months down track. Trying to set and focus on some new resolutions. Have already paid entry for next March's "Miner's trail" getting a deal on that entry.
Okay, results of last Summer…
First up, …
NZ Masters Games Rowing Ergometer, 9th February 2018.
2000m race = 3rd.
Time: 7 m 14.5 s
<![if !vml]>
<![endif]>
I fractionally bettered my (reduced) anticipated result target of 7:15 but I was a little disappointed with the third placing. However, …
... I looked up previous year's results to find 2017, 2016, 2014, 2012?, my time would have won the GOLD. All other years (2015, 2013, 2011) would have won at least the SILVER!!! These Games there were about 9 NZ records broken which must really be unheard of to have so many go down at the one meet. For some reason the standard in Indoor Rowing has jumped up and it has happened this year in Dunedin. The guy taking out Gold did a sensational time, about 40 seconds better than mine, and just 2 seconds off NZ Rowing's official national record! It was clear his goal for these Games was the record, not just a medal.
There was a lot I took home from this first Erg race in 20 years.
First was, I needed to take the length of the build-up and the standard of the competition a lot more serious. Just 2 months concentrated specific-only rowing training didn't cut it.
I needed to look for and enter a pre-Games event to get some race practice behind me. I didn't really know how hard I could or should push myself.  Could I have gone at a faster pace earlier? The fact of finishing the last 500m hitting paces of 1:33m/500 when the early 3/4 of the race was at 1:50/500 indicates my average race-pace plan was under-done. Also, I was somewhat intimidated by the atmosphere at the venue.  It was very slick and sophisticated operation compared to 20 years ago on the latest "E" machines with a giant screen showing your position as simulated boats! I was also under-done with warm-up. I like a minimum 20 minutes warmup plus short race-pace intervals. People were queuing behind for too few warm-up machines, so I only got about 8 minutes. Psychologically (and physiologically) I wasn't happy with that, not ready at all for a race. 
However, like a certain giant Austrian-American says in a movie franchise he "owns": "I'll be back!"
___________________________
Second-up for Summer of 2018…
Motatapu: "15km - Miner's Trail Mountain Run" on 10th March.
Place: 2nd (on the day!)
Webpage results a week later had me placed 3rd! Kind of a laugh.
Time: 1:59.21
I don't know how the placings anomaly happened as I was given the 2nd place and prize on the day, stepping on podium to pick up the prize. LOL.  However, can only figure since the timing system triggers when you personally cross the start line, not as in previous years when the gun goes and you could be 50m back of crowd forced to walk slowly to cross the start line and only cross it several minutes later!. So, theoretically with new personal start trigger someone could be a half hour late for the start and be half hour behind you at the finish but still beat you by a few seconds. That's only way I can figure it.
ANYWAY, I was really happy with my time and placing since I only had one month specific run training for it, and all along I felt on the back-foot in conditioning my legs from rowing to running condition in just 4 weeks.
In fact the suffering I had from my muscles converting from rowing work to running was one of the most hard-out things I've done in training for decades. It really hurt. After the first few runs for the next 2 weeks I could hardly run. Most training was just walking up Flagstaff (666m) and hurting like hell with down-hill jogging or just walking down too when that got too much.
Note to self: NEVER AGAIN do a build-up to a mountain run event with a rowing competition a month out and just a month specific foot-work before event day!
In summary…
What did my Masters games and Motatapu goals do for my physical condition over the summer?
This summary table compares condition (body composition) of race-day 4 years ago, 2014, to November 2017 when I started thinking about training, to March race-day of 2018.
RD-953

"Supreme"

Race day

2014

November

2017

Race day March 2018

Miner's Trail

15km MTR

1:53:26

1:59:21

(New course!)

<![if !vml]><![endif]>

18%

Setting # 2: "Standard" mode not "athlete"!

25.7%

"Standard" mode not "athlete"!

21.3%

<![if !vml]><![endif]>

64.4 kg

60.2

61.05

<![if !vml]><![endif]>

No data

45

56

<![if !vml]><![endif]>

58%

52.3

-

<![if !vml]><![endif]>

42 years

57

44

<![if !vml]><![endif]>

8 /60

12.5

10.5

<![if !vml]><![endif]>

84.9 kg

85.25

81.7kg
You can see that in terms of body-fat % from November at 25.7%, I had a long way to go and did not match the good level of 18% of 2014.  However there are complex composition interactions here. I did significantly reduce total body-weight over 2014 race-weight and also over the season's start-weight in November: 84.9, 85.25, and 81.7. It is always easier getting up mountains carrying less weight. Near 4 kg less! You definitely feel the ease this creates.
Simple calculation converting percentage body-fat to weight in fat I get…
Body-fat
2014:   84.9 x 18% = 15.3kg
2017:   85.25 x 25.7% = 21.9 kg
2018:   81.7 x 21.3% = 17.4 kg
In conclusion, I got within 2 kg of fat-weight of 2014 and feel I did well to carve off from a season-start total of over 20kg!  Again, as commented above, I needed another month.
Added to this complexity, the intrigue is that in 2014 I carried significantly more muscle than race-day 2018.  Consider this 3 kg reduction in "muscle" (lean) weight from 2014 to 2018, which corresponds to the reduction in total bodyweight across those years! It could be concluded that carrying a little more in total weight is okay so long as that total weight is more "muscle" rather than made up of body-fat?
New measure Muscle Quality (MQ):
There is no MQ measure for 2014 since it is a new measure featured in the latest "RD" TANITA models. It sure would have been interesting to have one for 2014 since the values for season start in November 2017 to Race-day 2018 show a dramatic improvement, with MQ's of 45 to 56 respectively!                                                                                                                                    
The TANITA manual states…
<![if !vml]>
<![endif]>
I'm quite pleased with an MQ of 56 at my age, but I'm keen to "play" with this value to see how far I can take it next season.  I would like to get into the mid-60's to 70 to be clearly "High" MQ.  ;-)
<![if !vml]>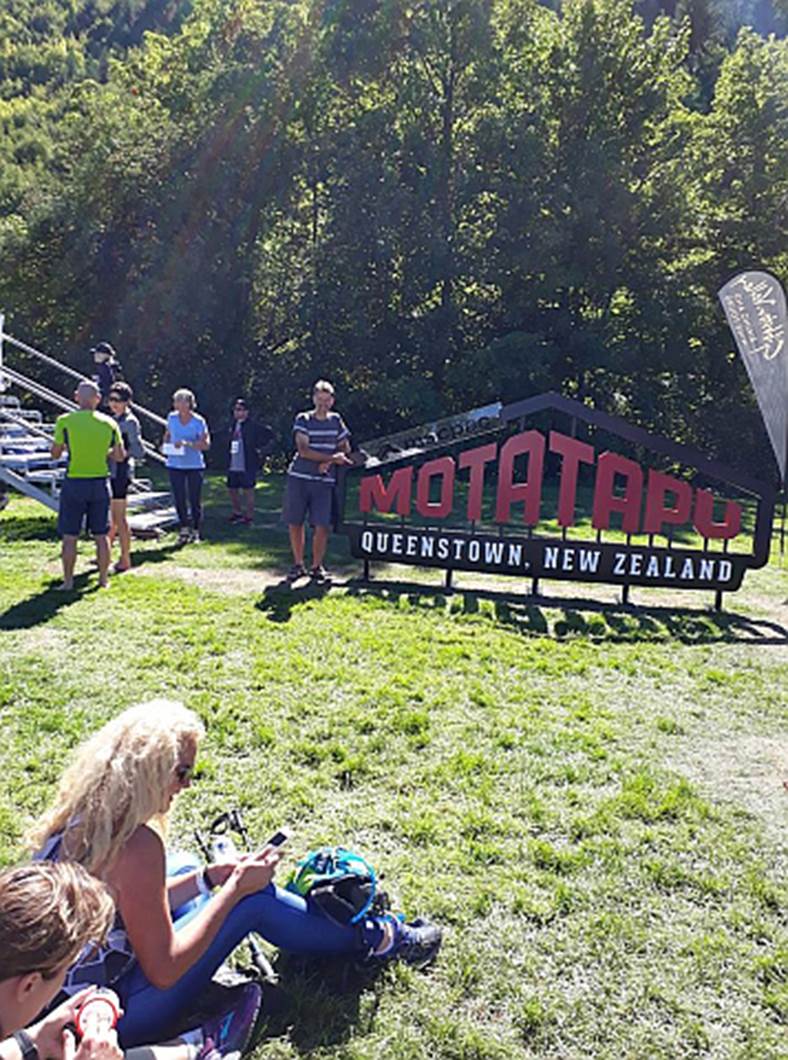 <![endif]>
_______________________________________
Wednesday 7th February 2018:
Two days to Race day and now 7 days into tapering schedule the wheels had come off immediately after the 35 celsius day, 31st January when I did my last proper training session.  The temps plummeted to 15C and lower as the high for the day and typical! …somehow (who from?) I got a raging head-cold, streaming sneezing nose with headache, making me feel as grumpy as a Bear with a sore head.  It has lasted 7 days with it only just significantly relenting, appearing to be leaving me today.  I've rested up near every-day saving my energy to try and throw it. So I have done almost none of the planned tapering sequence that I got from Arthur Lydiard years ago.
To be sure of getting to the finish line without collapsing before it I've set my sites slightly lower again as my target time.  Originally it was 7 minutes flat, then 7:10, now I'm picking 7:15 that I should still do okay and hopefully medal with still a chance for the Gold going by times of previous Games.
Next post is post-race.  Wish me luck, I need it now after a bit of a rotten week health wise, needing to get rid of lingering weakness as the bot leaves.
Wednesday 31st January 2018:
Well in some ways we're here, times up, training is done.  From entry, 17th Jan, got as frequently as possible plenty of high intensity race-pace work done without collapsing into a heap for several days.
Today was the last day of this high intensity phase leaving 8 days to bring it down, recover from the weeks of load, and feel fresh with the odd sharpener short time-trials interspersed with easy recovery days.
Did my last set of 4 x 500 m intervals to see where I'm at HR wise.  This is copy and paste direct from my log-book on Concept2 website:
Intervals
Time

Meters

Pace

Watts

Cal/Hr

S/M    HR

7:00.7

2,000m

1:45.1

301

1334

29

1:49.0

500m

1:49.0

270

1229

28

148

1:47.0

500m

1:47.0

286

1282

28

152

1:43.9

500m

1:43.9

312

1372

29

157

1:40.8

500m

1:40.8

342

1474

32

164

r122m
Monday 29th January 2018:
Got a good confidence boost from today's intervals.  Decided to lactate test to know where my 4 mmol Threshold is (anaerobic threshold) to come up with this result…
<![if !vml]><![endif]>

2000m

Test Target @ min/500 pace

ACTUAL

@ min/500 pace

HR

Mmol

lactic acid

1

2:00 / 500

1:59.7

HR monitor problem!

3.4

2

1:55 / 500

1:54.9

145

4.1

3

1:53 / 500

1:52.9

HR monitor problem!

6.3
Knowing that my long distance threshold pace is around 1:55/500 means that I can take it down 5 sec's per 500 to 1:50/500 for 2,000m racing.  Back in the day, the youthful differential from Threshold to 2000m racing may have been about 10 secs.  That is, if I had a Threshold then of 1:55 I may have been able to sustain 1:45/500 on race day.  We did massive volume in training in those days to sustain such high pace above Threshold for a whole 2,000m! However, 20 years out of rowing, lacking race conditioning, and only 2 months concentrating on depth of condition in building serious volume specific to the Rowing Ergometer, I am erring to what I hope is a realistic target of 1:50/500 on race day at the Masters Games, 9th February.  This would give a 7 minute 20 second race result. Yes, a considerable drop in the original goal of 7 minutes flat, but I don't want to do anything stupid to myself; I'm not 30 years old!  Hopefully if I can sustain 1:50 for most of the race, in the last 500 meters I may have something left to take the pace up to sprint home for something better than 7:20.
<![if !vml]>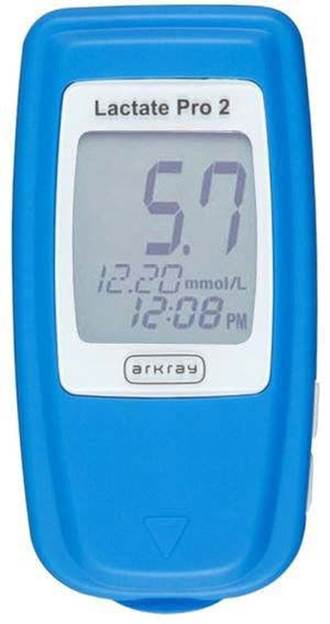 <![endif]>
My business BM&S Imports – lactate.co.nz is also the original long-time importer-distributor of small portable lactate test diagnostic meters for sport, health (cardiac rehab and child-birth), veterinary and equine practise. Also used for everyday weight-loss programme goal-setting or recreational sport participants who seek accurate objective intensity prescription. LactatePro2 is the most used such device in New Zealand, quite likely the most preferred device in the world.
We've proudly supplied the NZ high performance sport sector, Olympic athletes and their coaches, for near on two and a half decades.  We've noticed over all these years that NZ's most successful sports are the biggest users of our "LP2"!
Wednesday 17th January 2018:
You can see the "telling off" got my volume up dramatically. 
I found it hard getting to 6 hours or more Rowing per week, psychologically and physically. I'm fairly sure when I was running and rowing May through November I was able to easily turn out a 6 hours per week exercise week most weeks through running, but, I was not logging it so not absolutely sure. My sense is running is easier than rowing (have I said this already?).  I think this is in major part enjoyment factor: I like the bush and open mountain top trails greatly compared to sitting stationary on a machine!
<![if !vml]>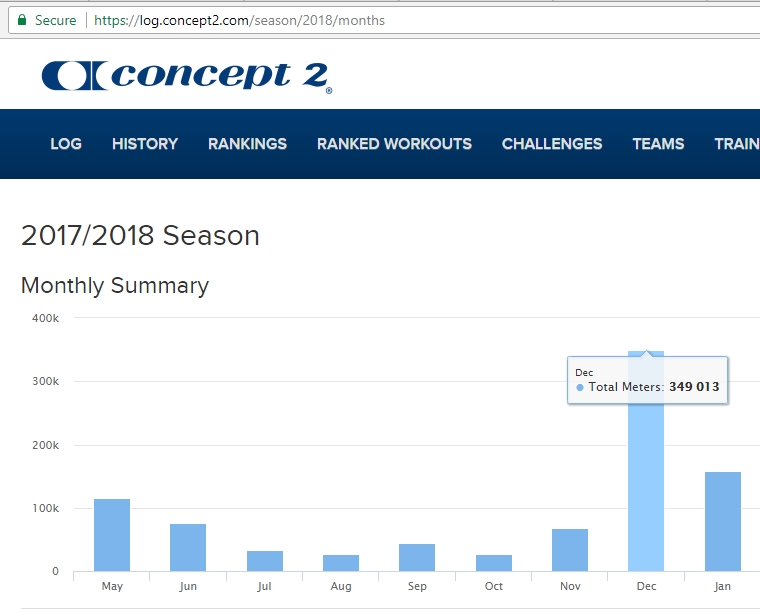 <![endif]>
However!  I did crank it up to 349km for the month of December being 87km average for 4 weeks.
One has to bear in mind that the Concept2 algorithm is akin to Coxless Four or Quad boat speed performance, not that of an on-water Single Sculler.  I made calculations years ago, to analogise such a 349km outcome would be about 80% for on-water Single Scull distance or speed. e.g.  If I was on-water rather than on Erg I would probably have rowed around 349 x 80% = 279km or 70km per week.  I think that is still not too bad since it is 20 years since I've done that kind of effort. It has left me bu***d some days that's for sure.
The build-up I'm doing is classic Arthur Lydiard compressed into 2 months.
January is not finished yet!  You can see the volume is already knocked back in January somewhat since I've already switched to increased high intensity intervals.  Even so, half way through this month I'm at 158km!  If I can hold onto this and still do my desired power/speed work increases, am still looking at around 320km.  Then it is 9 days tapering off, another crucial phase, with method taken straight from the "horse's mouth", Arthur himself, around 30 years ago.  One season way back then a good friend and stela light-weight rower Mark Conway, who was Arthur's neighbour, we rolled up to the guru himself!  We were perplexed how to taper off properly so we asked him how to do it, being the method I've stuck with for myself and training others to this day!
My TANITA:
You can see in the table above that most stats are in the right direction.
Ironically I'm most pleased about dropping 2kg of Body Weight, the simplest measure of all. 
There is no increase in Muscle Mass (lean weight).  This is to be expected since endurance training does not build muscle mass!  Body water has not changed.  One could have expected this to increase with improved condition.  However we're having unprecedented hot weather, 30C + some days, with no choice but to get the training done in it:  The effect could be constant state of dehydration.  You're not meant to measure after a hard or a lot of training, however, this cannot be avoided either, one cannot stop training for a day in order to get more certainty with Body Composition measures. Anyway, showing state of hydration is one of the most important TANITA measures since performance is seriously detrimentally affected when dehydrated.
It is important to realise that Muscle Mass is better thought of as "lean mass" since your muscles are mostly water! Your lean mass is composed of everything that is not fat!  This includes the water content of your muscles.  Dependent on your hydration and state of fitness your muscles are 50 to 70% of water.  Therefore if you are dehydrated your Muscle Mass (lean weight) may also correspondingly show a reduction!  Since we are dealing with percentages (portions), if you change one portion (percent) it will likely have an effect on other portions:  This is why with dehydration you may see an increase in the portion for that day that is your Body Fat.  Your TANITA's CPU (computer chip) does a lot of intricate calculations.  Results may seem perplexing and reversals some days are frustrating, but there is a lot going on in the scan calculations: They do add-up: The machine has no choice but to measure you exactly as you present that moment that day, and our bodies are not machines like a car and its engine.  A biological "engine" changes every second of every day of every year, therefore so too will all off its "measurements". Not much is constant in measurement of a biological organism!
Simple maths to explain things:
For example, see my Bodyfat % has roughly not changed since early December being around 23%. That is around 6 weeks apparent plateau!  However is it a plateau?  What has changed is my Total Body Weight has gone from 85kg to around 83kg, a 2kg weight loss.
23% is a proportion of my Total Weight!
85kg x 23% Body Fat = 19.55 kg Bodyfat WEIGHT.
83kg x 23% Bodyfat =  19.09 kg Bodyfat WEIGHT
19.55kg – 19.09kg = 0.46 kg Fat Loss WEIGHT.
In 6 weeks I lost 460 grams of fat (lard around my belly!).  Or, 76 grams per week!
If I kept that up for a year, …
52 weeks x 76 grams = 3,952g :  Or, 4 kilograms Body Fat can be lost in one year at this rate!
Four kilograms off 19 would give 15 kg body fat WEIGHT.
If I maintained the same weight of 83kg this would give 18% Bodyfat (down from 23%!) at year end.
All simple maths:  But easier, Your TANITA does it all for you!  :-)
Think I'll go for that long term goal.
__________________________________
Wednesday 13th December 2017:
The serious talking to "self" worked! Had me decide to do a full week training EVERY day, with the goal 10K per day.  Did it! There were definite peaks and troughs. Each day was completely unpredictable as to how "the bod" and energy would respond.
This week I am doing same, although putting a little of each of the high intensity training types on top of the basic distance work (LSD = long slow distance!).  However I am down one day already: I had Monday off as was just smashed and groggy by end of day.  In that state did not think anything, even a slow recovery workout, would do any good.  So, have decided to throw some one hour sessions in to bring up 60k for the week. If I can do 60K, including various high intensity additions to basic mileage, with one day off, I'll be happy with that for "Week 2" gone of 8.
Today I got my on-line order for a Garmin Premium HR Monitor, ANT+, which is just a transmitter.  It puts my "revs" up on the Concept2 PM5 Monitor.  My old Polar went kaput a month ago which I used to have strapped around the handle of the Erg. It was a surprise when I got the new Concept2 PM5 to find there was no compatibility with Polar. Old Concept2 models Polar used to connect! Concept2 have gone with the ANT+ transmission protocol.
I've been training "blind" to the "engine's" effort for too long. It is good to know the intensity by HR again.
First day back to HR monitoring I did 7 x 1min @ around 1:45/500 pace.  I don't recall my HR going over 140 bpm and ratings were mostly around 26 – 28.  It pleasingly surprised me: Showed I was not overly stretched. Time to increase one of the variables … duration, or pace, or the number of intervals.
_______________________________________
Friday 1st December 2017:
Well what a difference a month makes.
Have had to give myself a good talking to!  ;-)
Did a good month of training but combined with seeing just over 60 days to start of the Games I realised I am nowhere near capacities I need to be on the Erg.  Not even sure I am where I need to be to match my previous self on the Mountain Run. Running still feels like I'm jogging with only occasional glimpses of the feel of actual running.  I made a weight-loss graph back in August and wanted to be around 82kg by now, but I'm still around 85.
Have decided to be realistic that, since I'm not 28, have to admit I can no longer recruit the depth and recovery from training that I would need to do both of these events justice. 
They are at different ends of specific fitness requirements:  One is around an hour, mostly aerobic, the other all over in 7 minutes, about 30% anaerobic-power requirement (beyond one's aerobic or oxygen use capacity!).  Therefore there are quite different physiological requirements, and consequently training intensities to be considered. 
It's the fundamental training principle of specificity:  Just like, you don't go swimming to improve your Mountain Biking!
Admitting I'm not quite up to this these days, especially when there is still the 9 to 5 business to stay on, to be sure that one is in at least some good semi-un-exhausted civil state for the Monday to Friday treadmill! 
So! I have let the Mountain Run go.  I have rationalised this since exactly one month after the Masters Games Indoor Rowing competition there is the Motatapu Miner's Trail Mountain Run in Arrowtown on the very auspicious date of 9th of March, which I have done several times over the past decade.
<![if !vml]>
<![endif]>
https://motatapu.com/event-summary/miners-trail
Therefore I'm still doing a Masters category Mountain Run and Rowing Ergometer competition; they are just a month apart!
Making this decision has made me feel a whole lot better including sensing a much better chance of hitting my 2000m Rowing Ergometer target in the now short, close, 60 days duration to tapering.  I can do the high intensity work now without having to do Mountain run training which had been exhausting my energies leaving little left for high intensity Rowing sessions.
<![if !vml]>
<![endif]>
Ducklings! My workout fan club.
__________________________
First Diary entry…
Tuesday 7th November 2017:
Decided to put this Page including  Diary up so "newcomers" to TANITA BIA scanning scales can see how My TANITA can work for you … hinting at how it can be applied to any kind of weight-loss, health, fitness, or serious sport goal.
On Thursday 2nd November just gone I had an even 90 days to tapering for the Masters Games!
Lately I have been struggling to get any quality training done. Got some kind of gastro-bug 2 weeks ago that just won't go away. Thought I would try to cook it out with a run on Thursday to the first summit on a hot day. Well I did that, just! , but with it biting me back to make me feel much worse for the next 5 days. So I'm down to just doing the odd workout that is strictly light aerobic, not pushing into any high intensity.
For these Masters Games I have decided to use one of our latest and greatest, just launched 2016, an RD-953 wireless "Supreme".  I do have a preference for the Segmentals with their separate upper body measures, however the "953" has amongst many new features one that stands-out for me being "MQ" (muscle quality) measurement.  With my goals for this Masters Games needing to maintain or optimise muscle, I am very curious to see how this new measure tracks over 3 months as I cut some lard from my body.
____________________________
Tuesday 7th November 2017: This is original page header post:
Four years on from my last Mountain run at the NZ Masters Games My TANITA again will mirror and motivate my conditioning progress, hinting at potential race results toward February 2018…
The Big questions: Can I match performance of 4 years ago (2014) and how will I go adding a second smashing event, the 2000 meter Rowing Ergometer race, something I have not done for 20 years?
Putting it out there:  Setting Goals: NZ Masters Games:
<![if !supportLists]>1. <![endif]>Masters Games Flagstaff Mountain Run:  57 minutes (was time 2014!)  Subsequently now dropped in favour of just Indoor Rowing as of 1/12/2017!
<![if !supportLists]>2. <![endif]>Masters Games 2000m Rowing Ergometer:  7:00 minutes.
How to achieve these? Especially for the Hill Run, each excess kilogram in body-fat that comes off equates to minutes toward a better time!  But! For the rowing competition, being a shorter POWER event, I cannot afford to lose muscle! My TANITA will ensure it is body-fat only that I lose with no muscle loss, or even a little gain in this would be good for the Quad's burn-blasting Erg race!
____________________________
Go to our RD-953 page:  www.tanita-nz.co.nz/#RD953